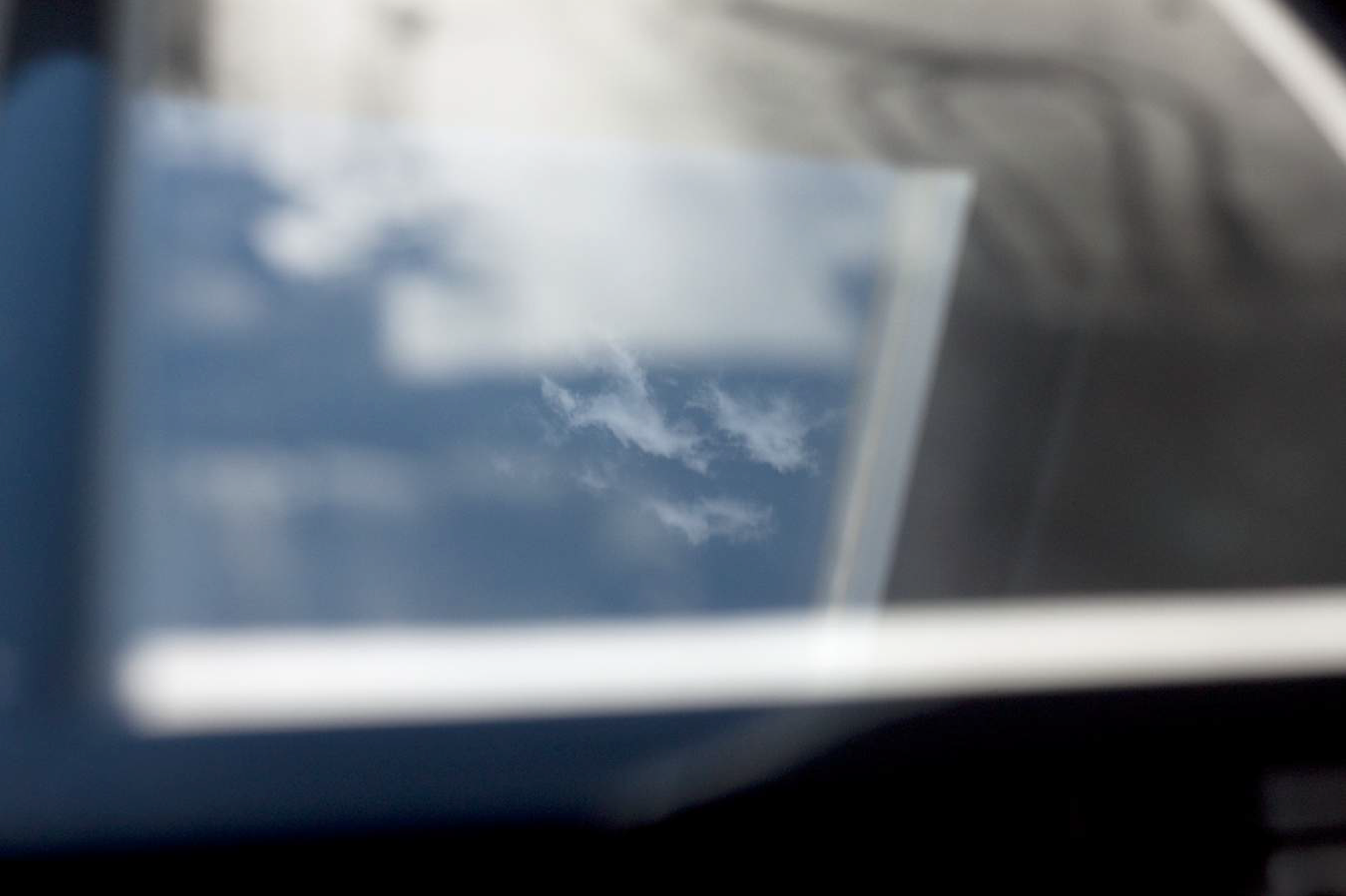 Sky
(2017). C-Print, 13 x 19 cm. Part of
Irgend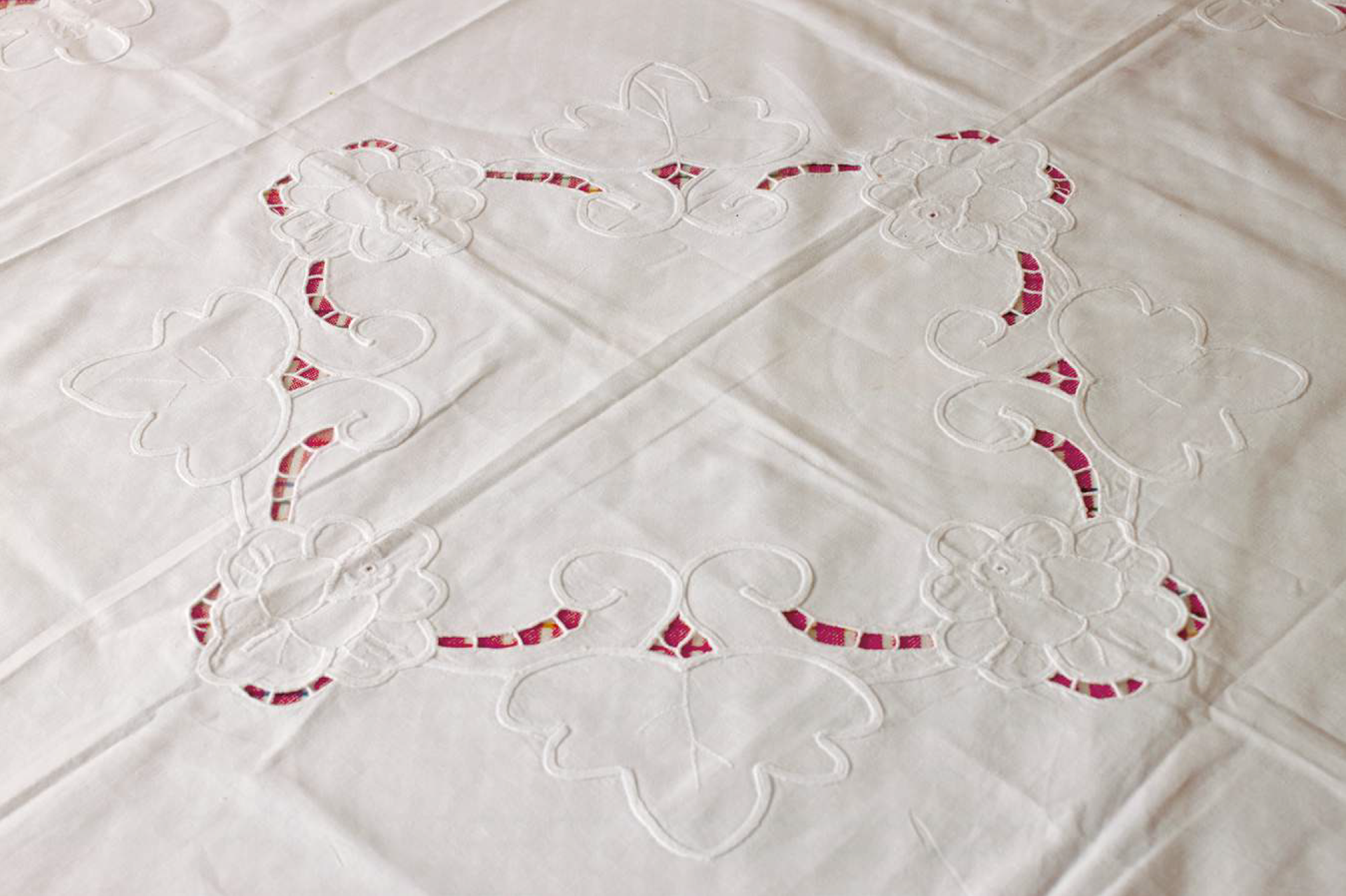 Roses
(2017). C-Print, 13 x 19 cm. Part of
Irgend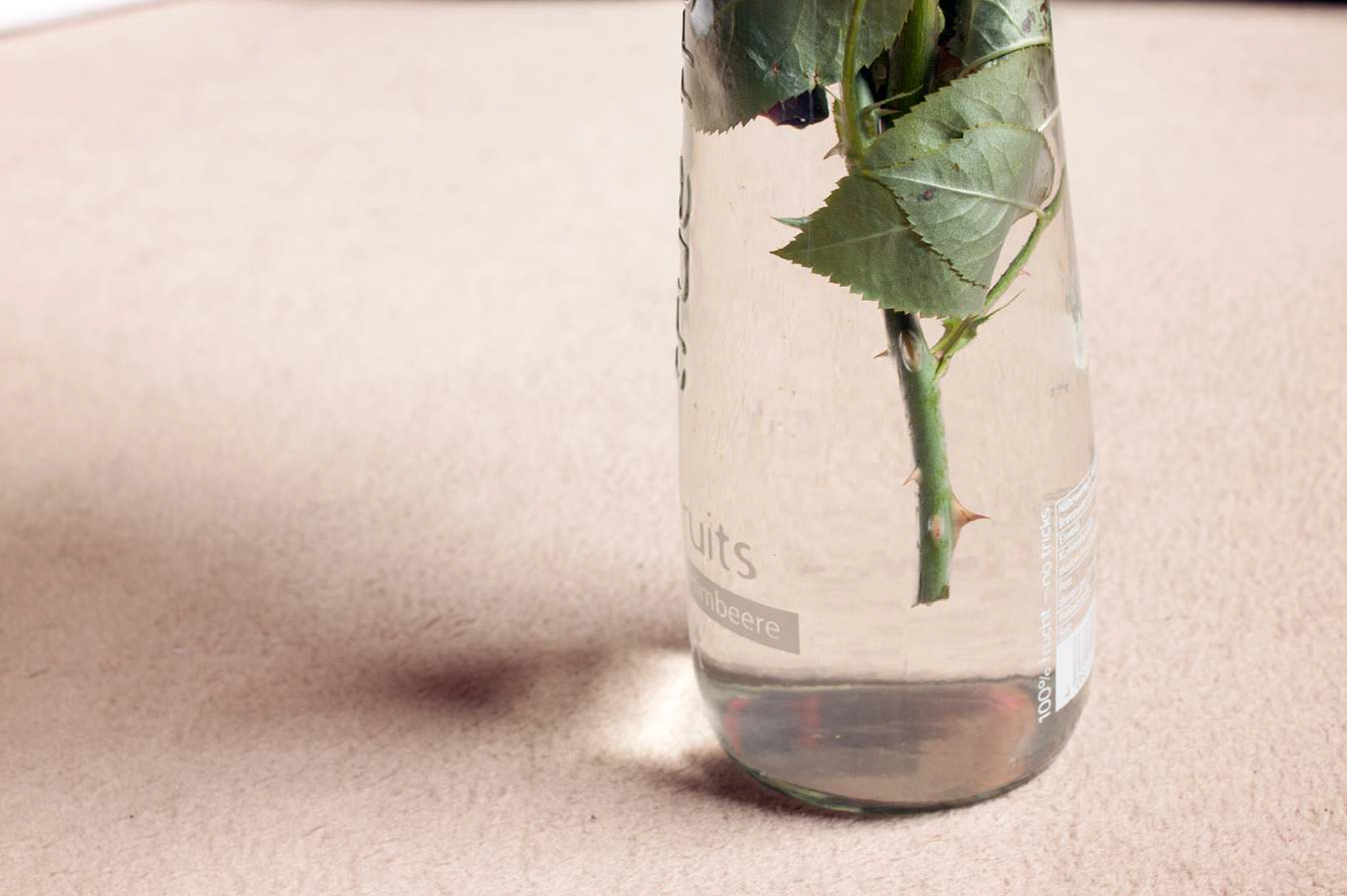 Glass
(2017). C-Print, 13 x 19 cm. Part of
Irgend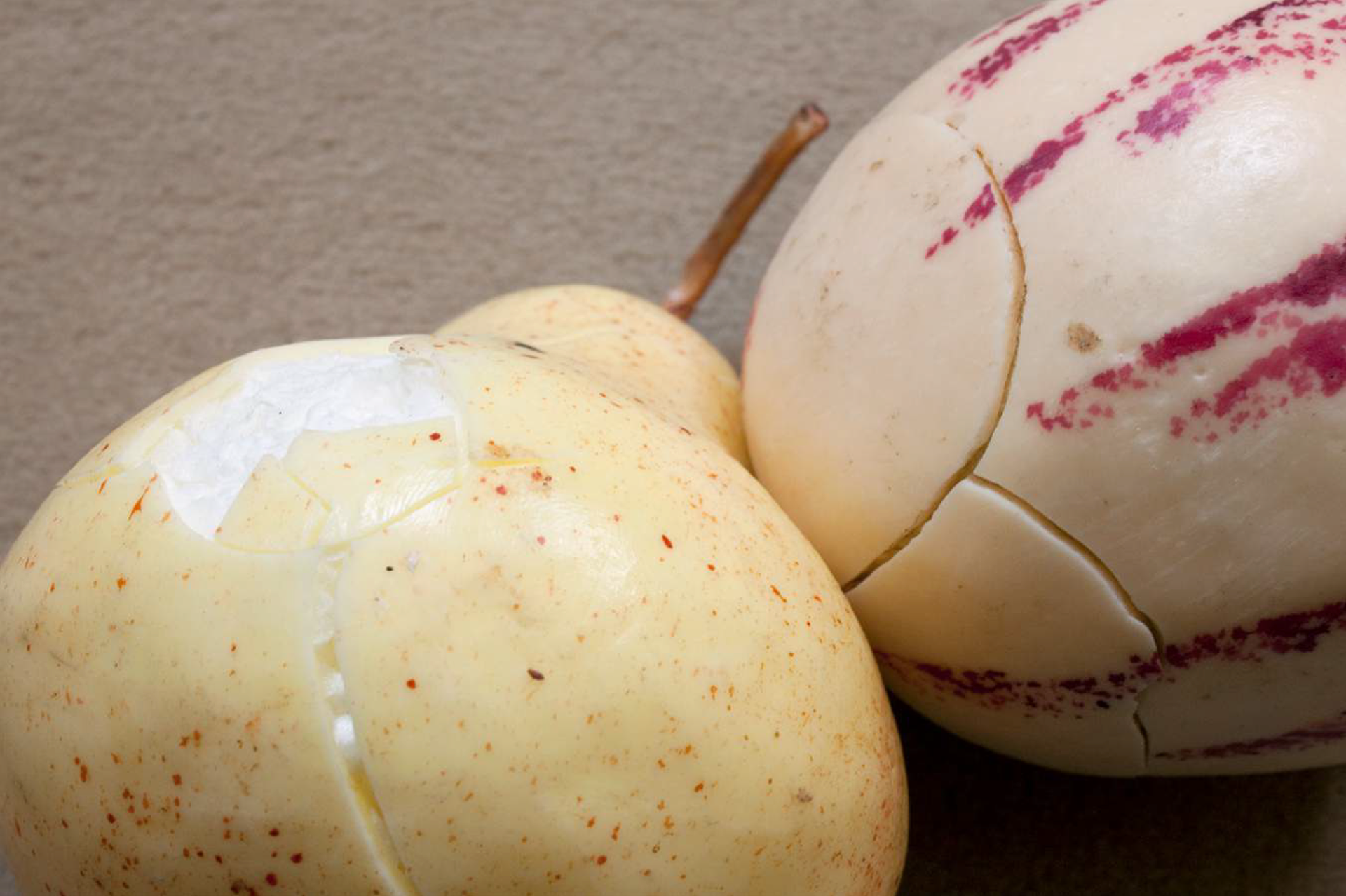 Fruit
(2017). C-Print, 13 x 19 cm. Part of
Irgend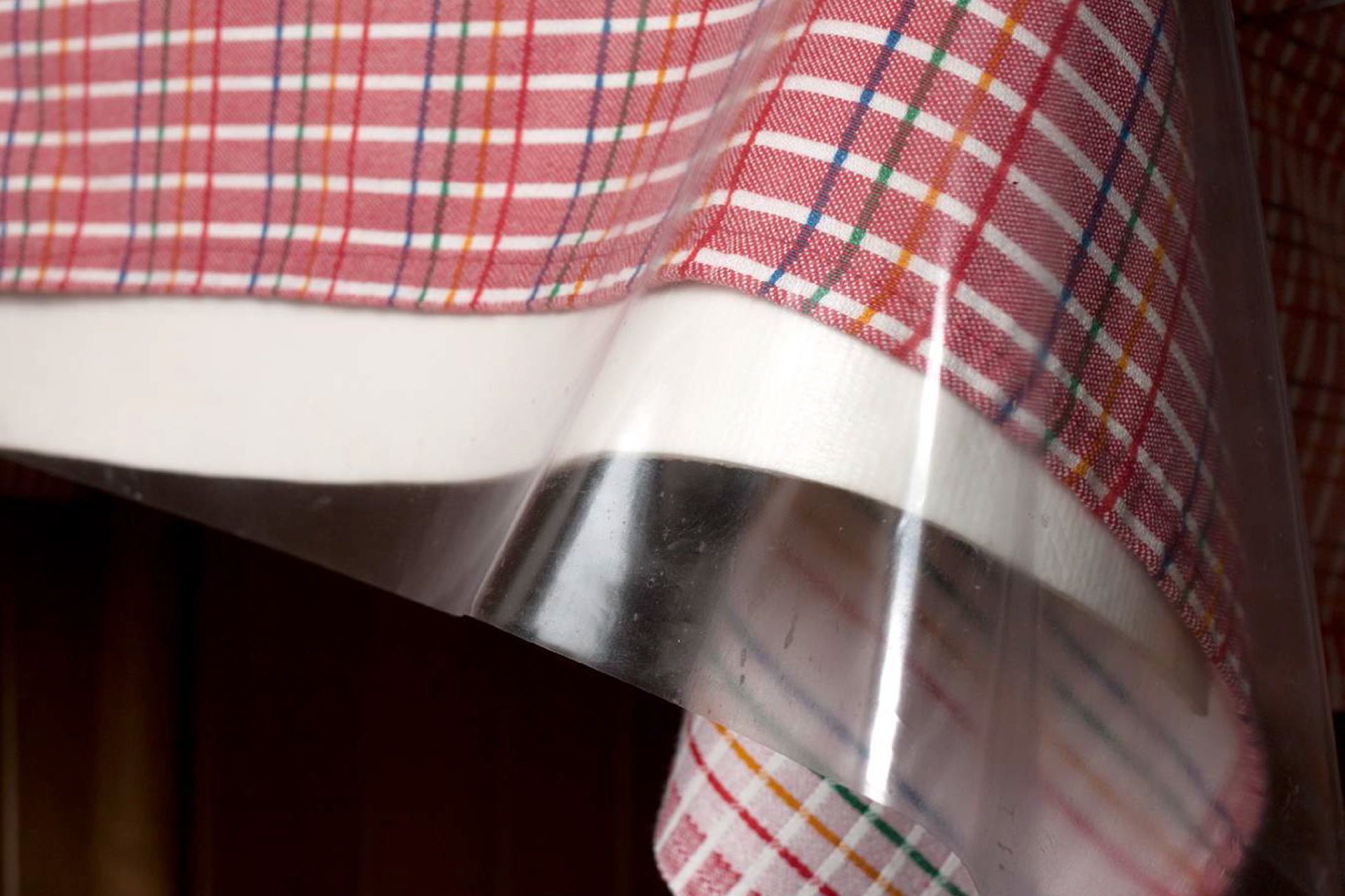 Tablecloth
(2017). C-Print, 13 x 19 cm. Part of
Irgend
Excerpt of a handcrafted artist's book, 20,5 x 29 cm. 30 C-Prints mounted on 40 pages, Japanese binding.       
Irgend
(engl.: some) (2017) examines the private space by means of photographic still life. In this work "home" appears as a network built of objects the inhabitant chooses to be surrounded by. Within this private system things, images and textiles can be seen as coordinates providing emotional orientation and commitment. Thus, in this artistbook "home" is rather an abstract space than a specific geographical location.
It is the very close cropping of the image that enables us to look differently at this commonplace.