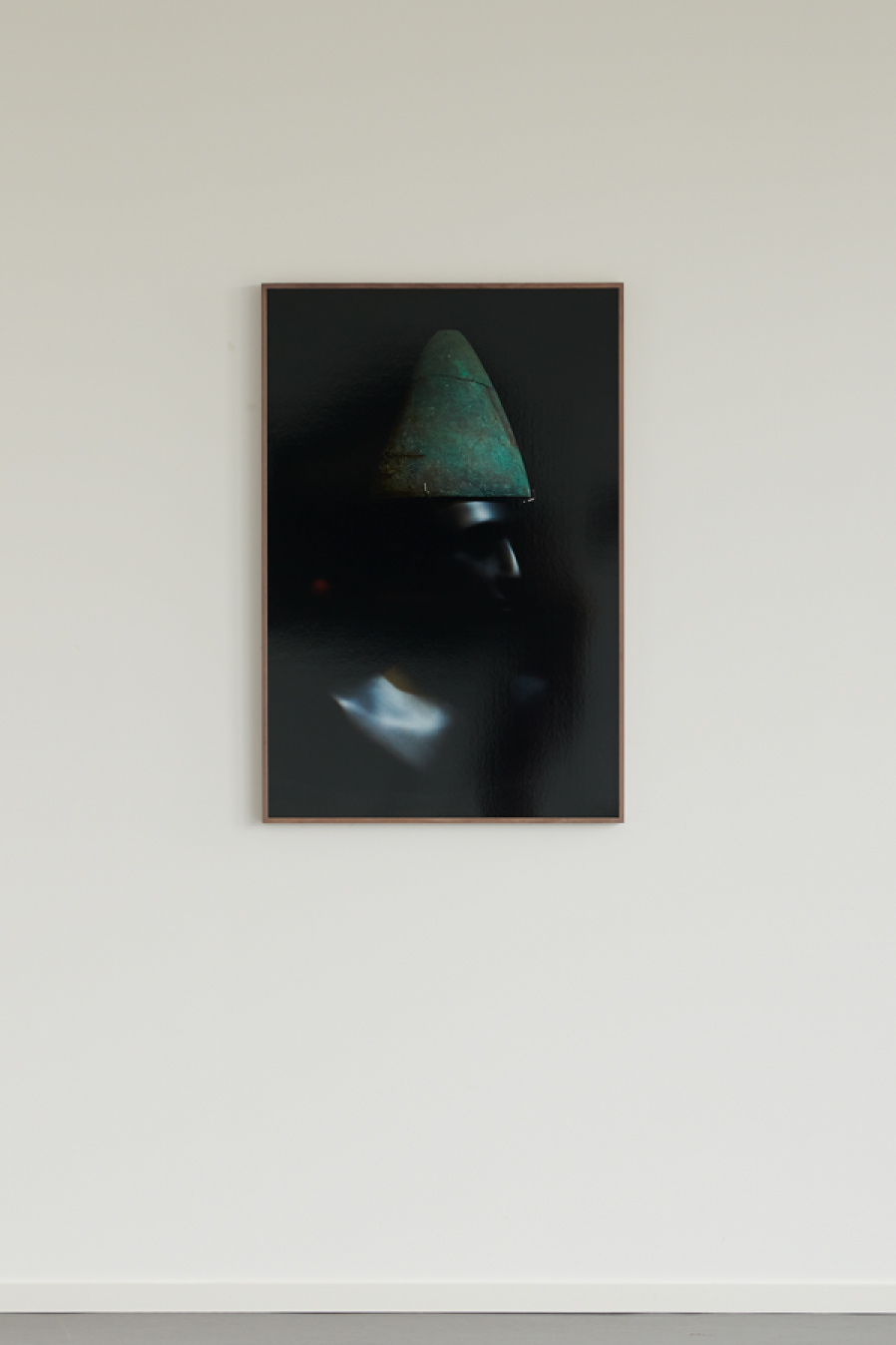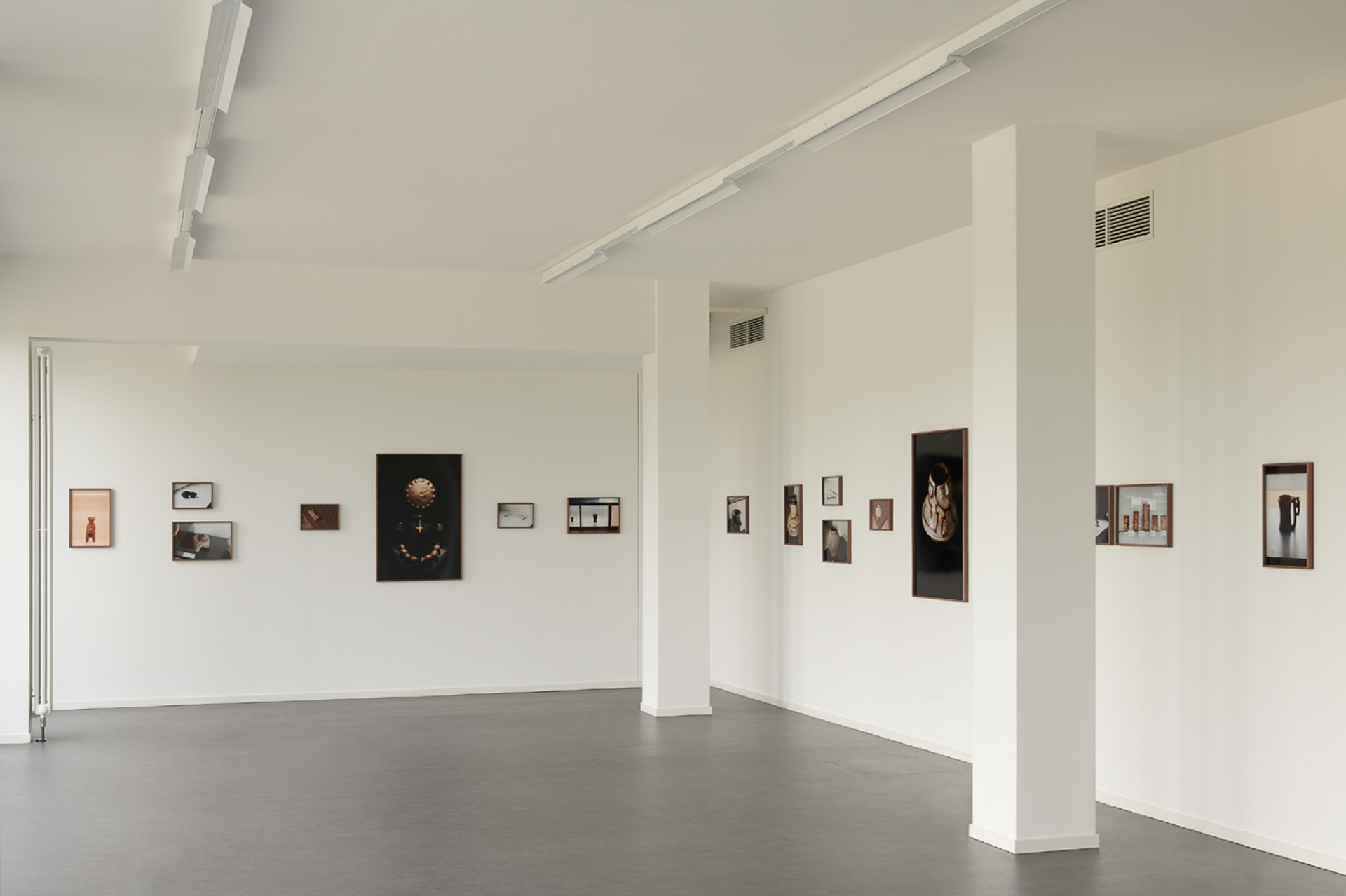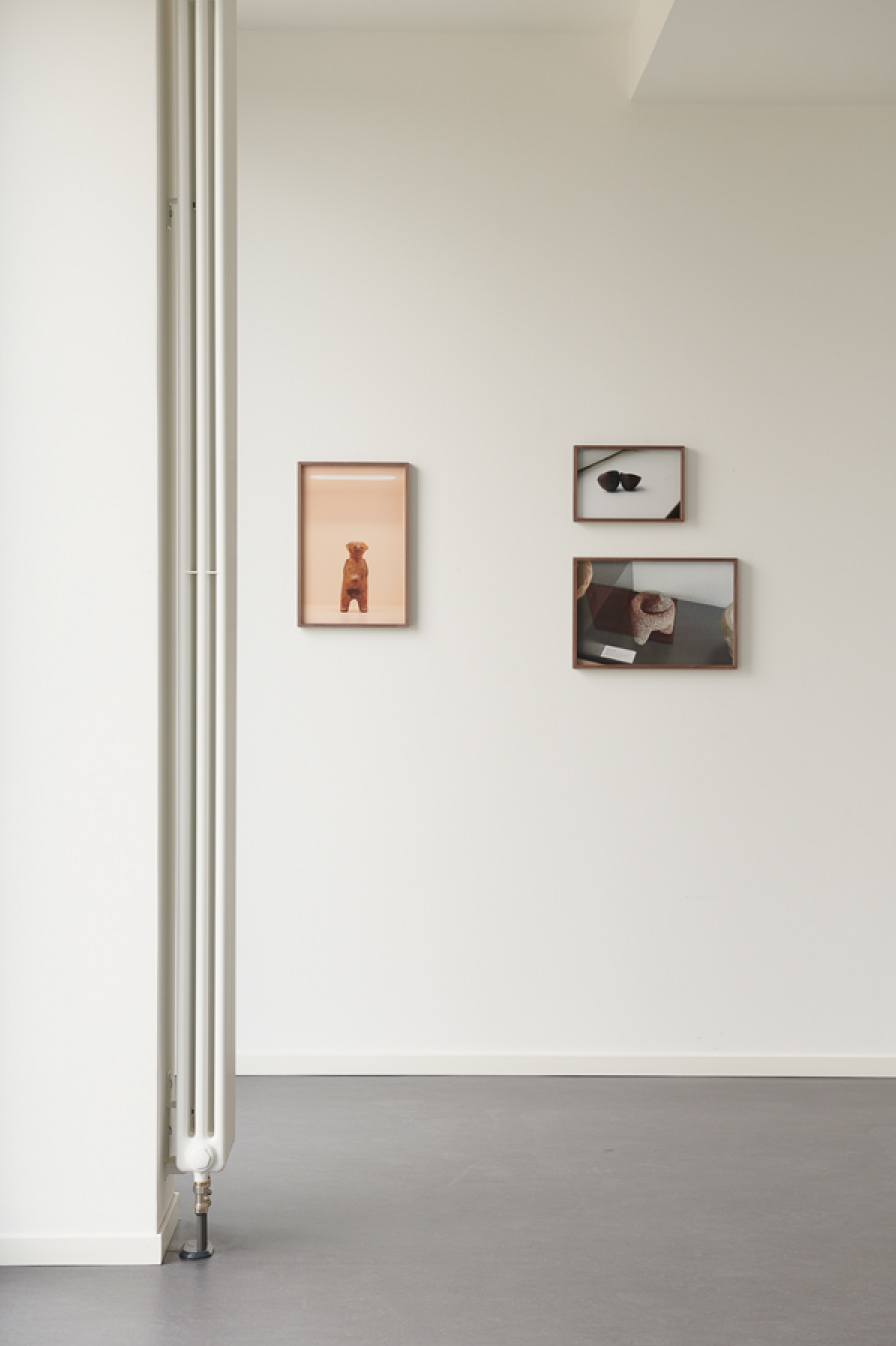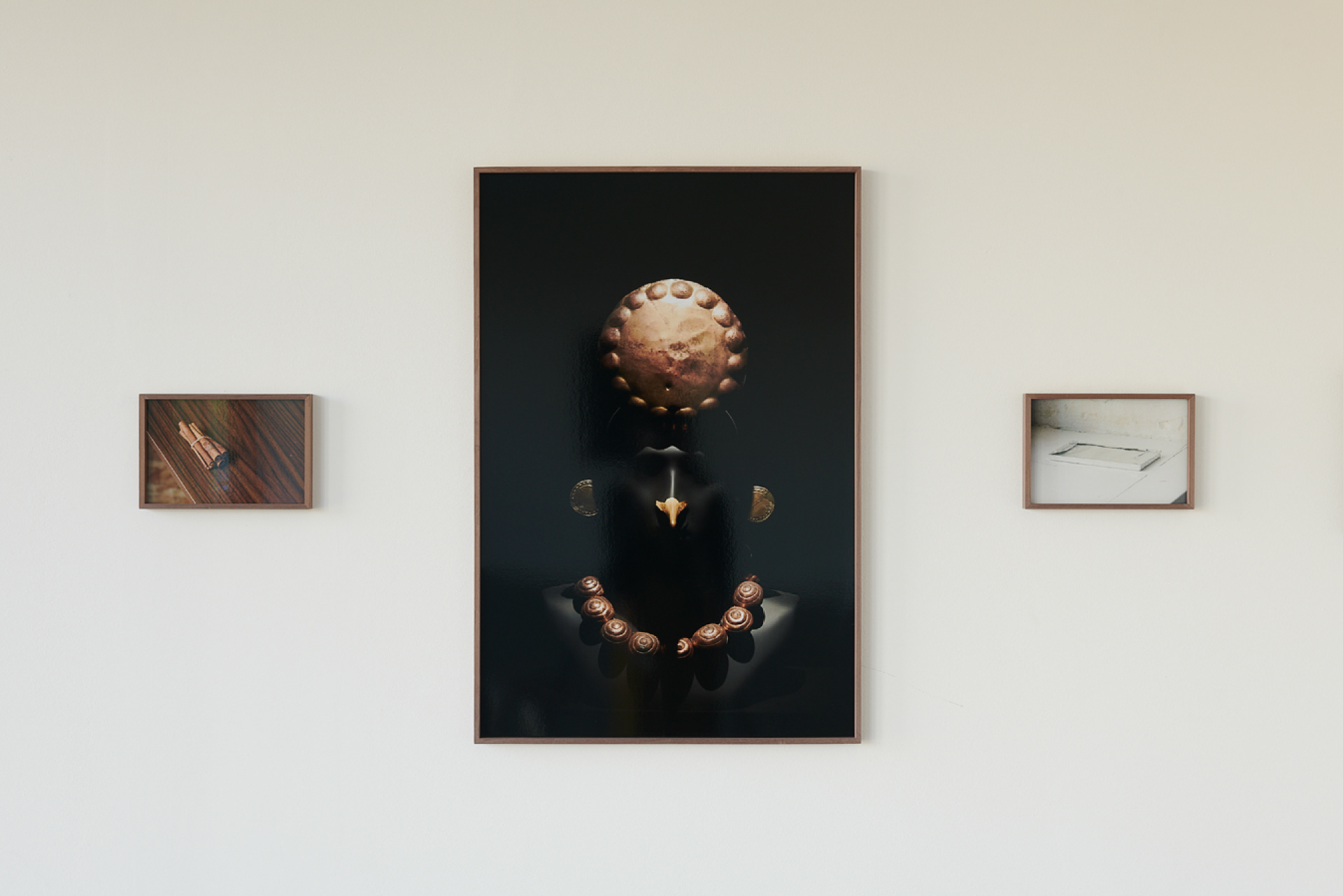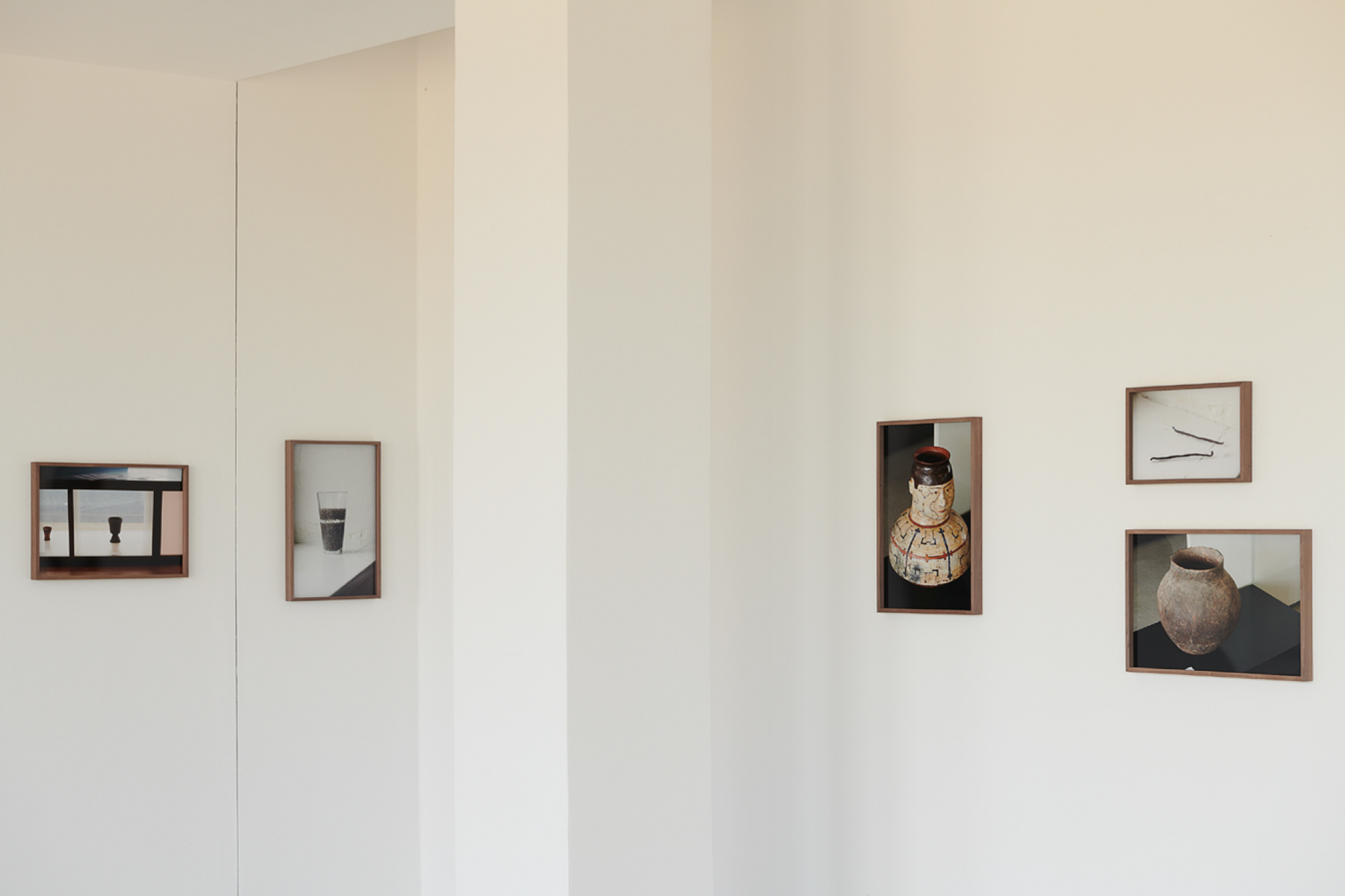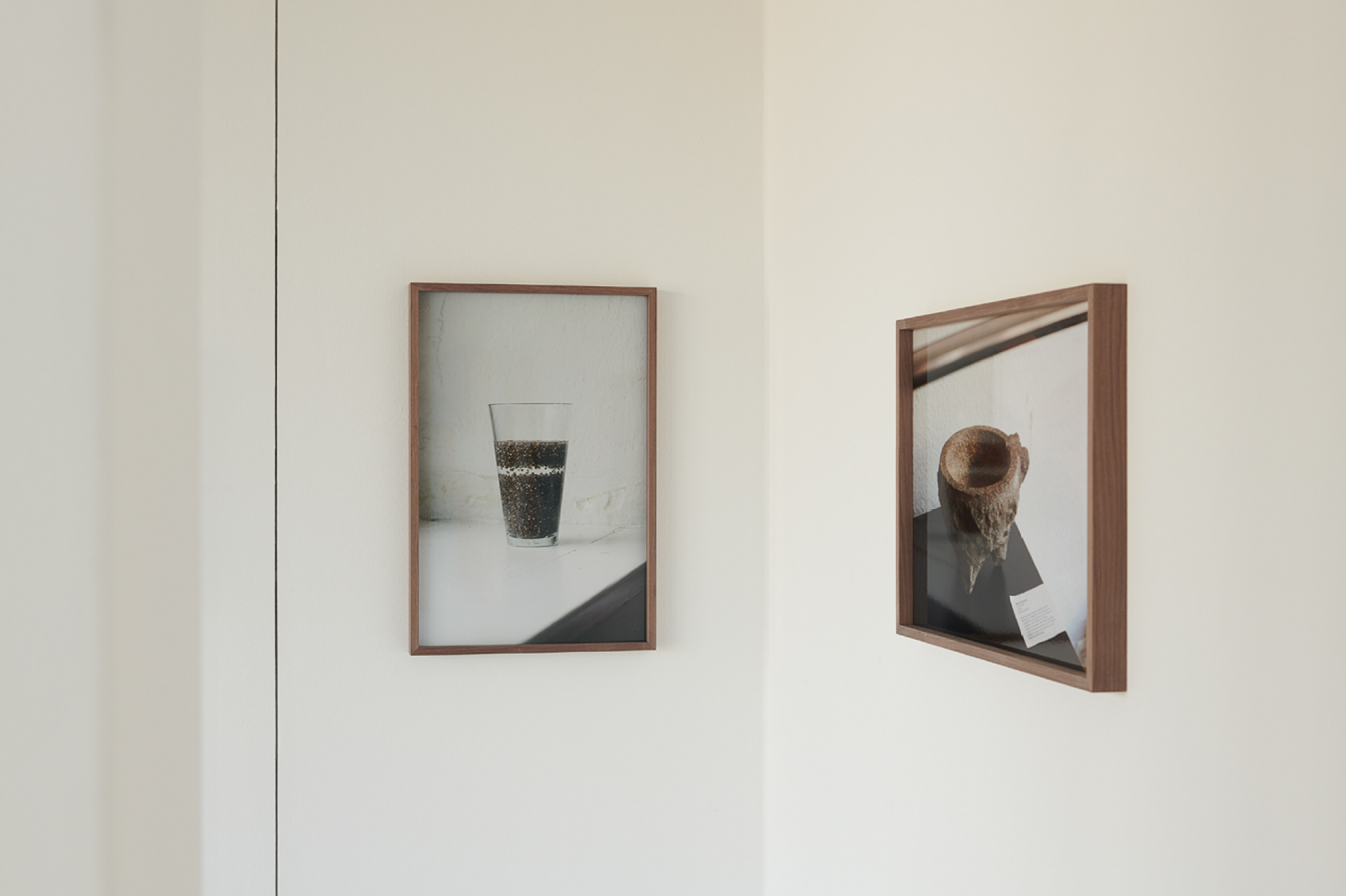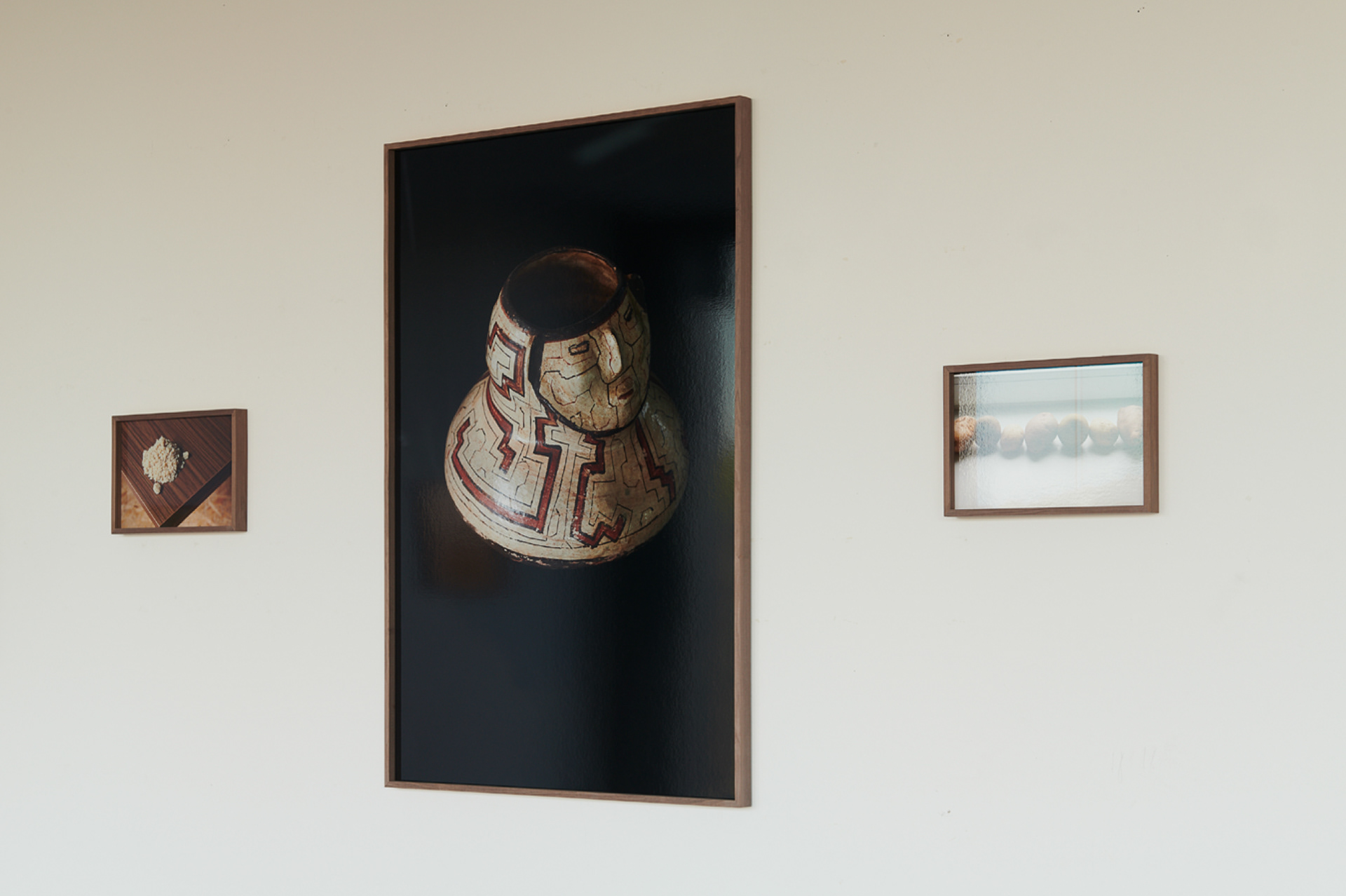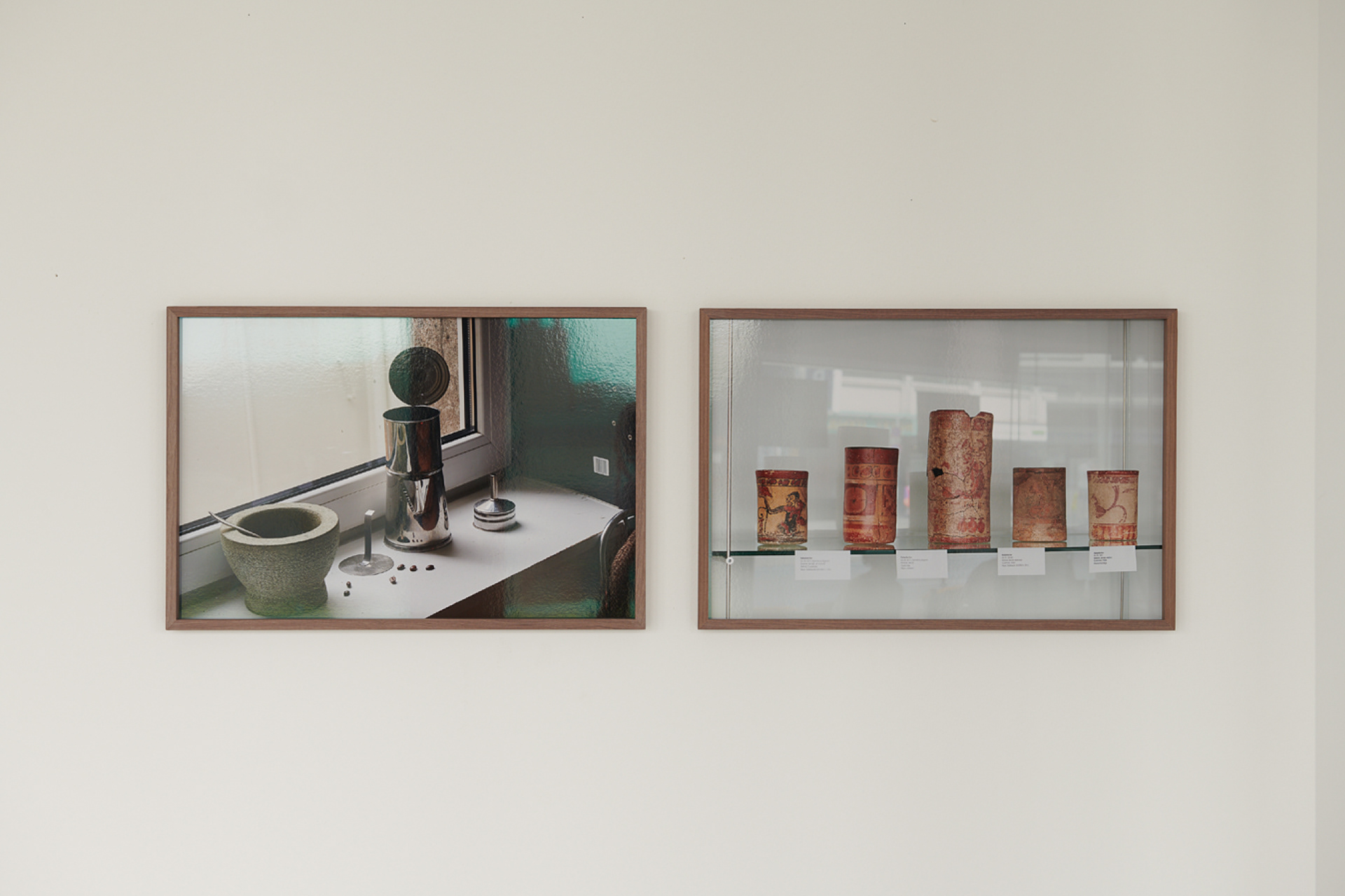 Installation of a varying number of images (site-specific), 20 x 30 cm, 30 x 45 cm, 105 x 70 cm, wooden frames, a part of them with glass.
ExExoArtefakt (2018)
questions representative functions of objects and photography by examining the everyday within a postcolonial context. The  installation draws parallels between historic and contemporary processes of Colonialism and Globalization and aims towards a discussion of the terms origin, artifact and culture.
In museum, artifacts are dissociated from their original function to be experienced as objects and representatives of history. This kind of staging is transfered onto everyday eadibles historically related to Latin America enabling their sculptural qualities. The photographic medium detaches those objects from familiar meanings so that the recontextualization with archaeological artifacts of pre-Colombian cultures reveals them as unexpected representatives of colonial processes. Drawing the line back to the globalized present we futher see contemporary superfoods echoing historic appropriation of natural resources. Thus, ExExoArtefakt creates a photographic space to renew our perception of the everyday underlining its colonial context.