Based on a work of 25 images. 19 C-Prints installed in wooden frames, with & without glass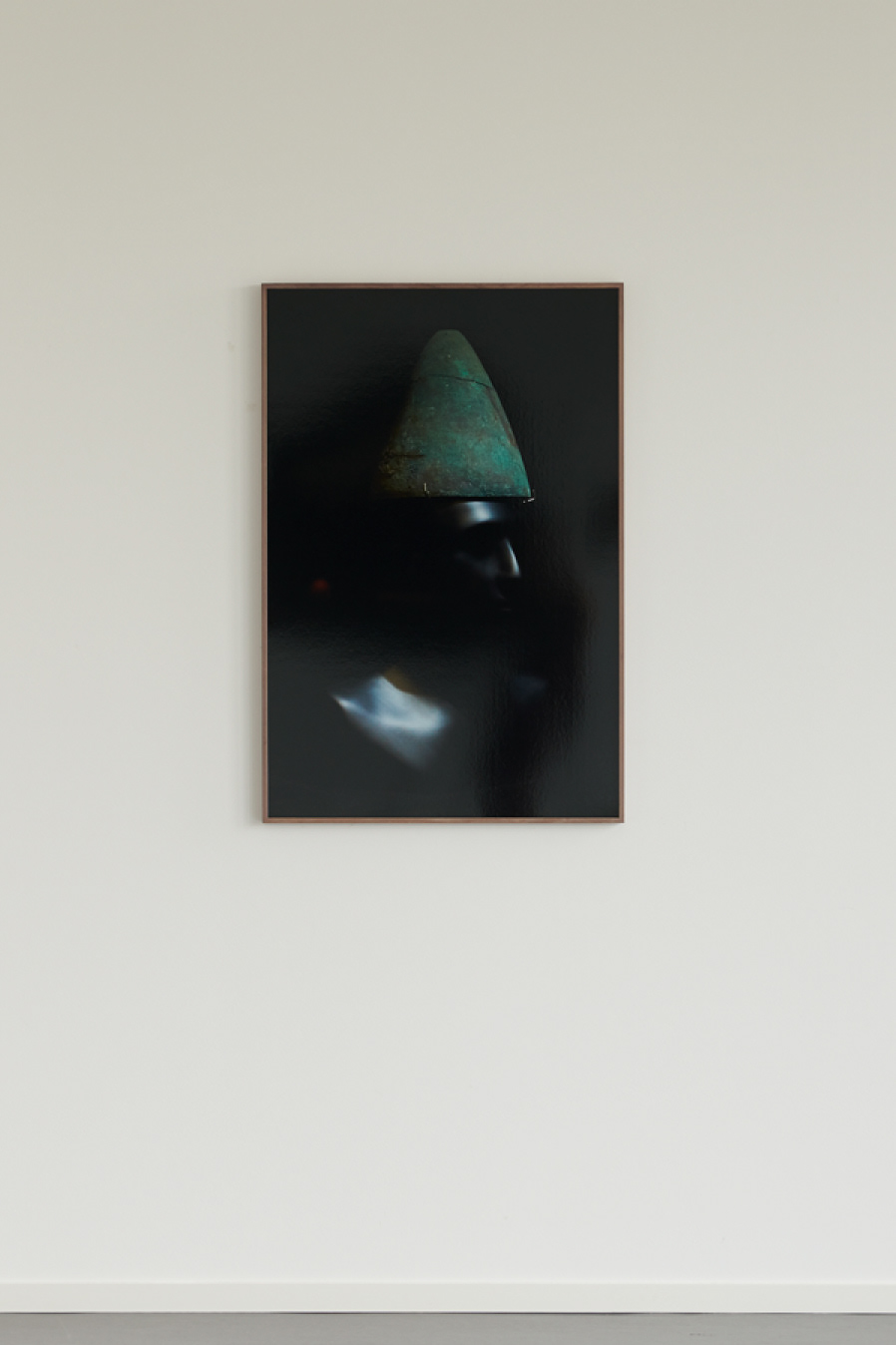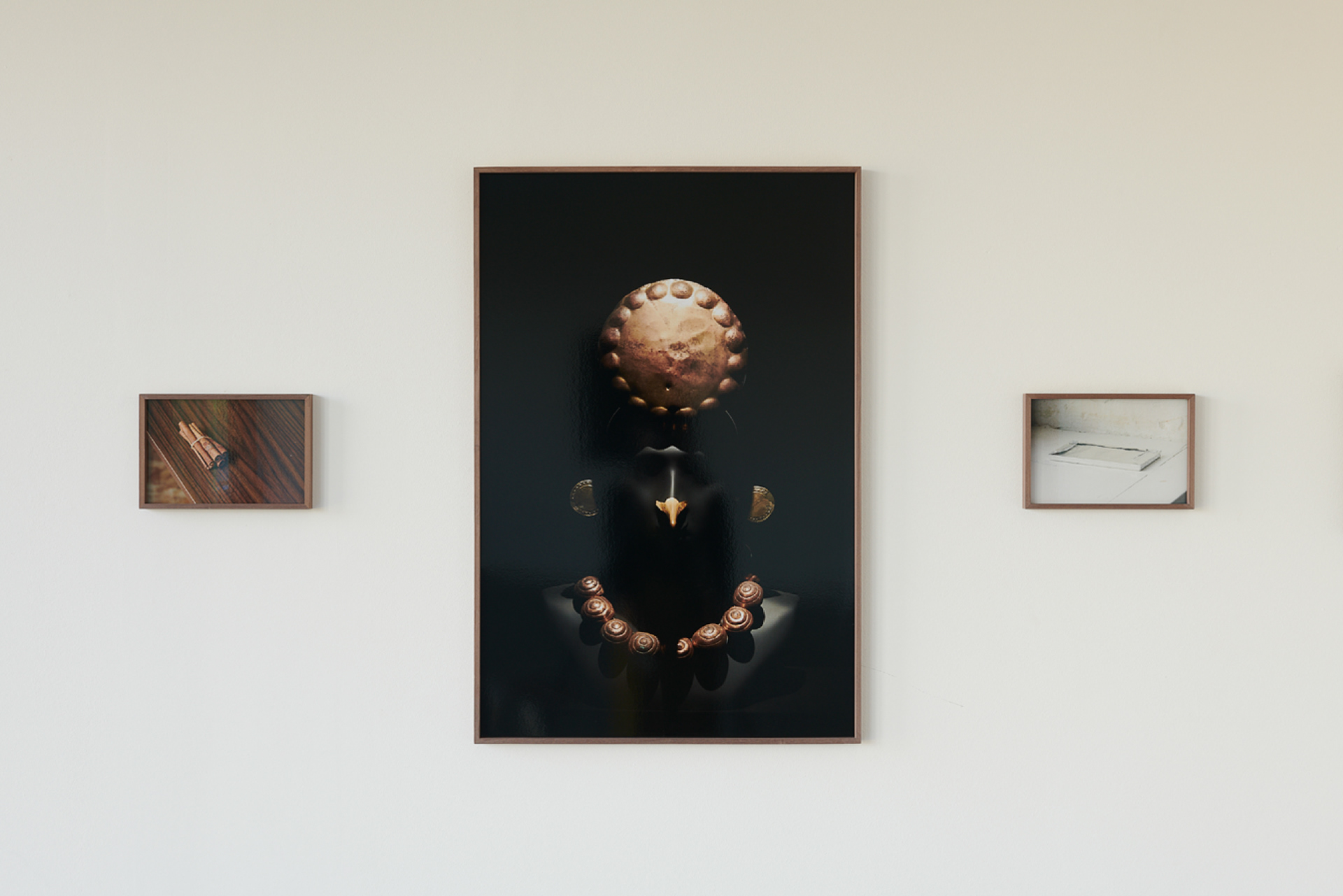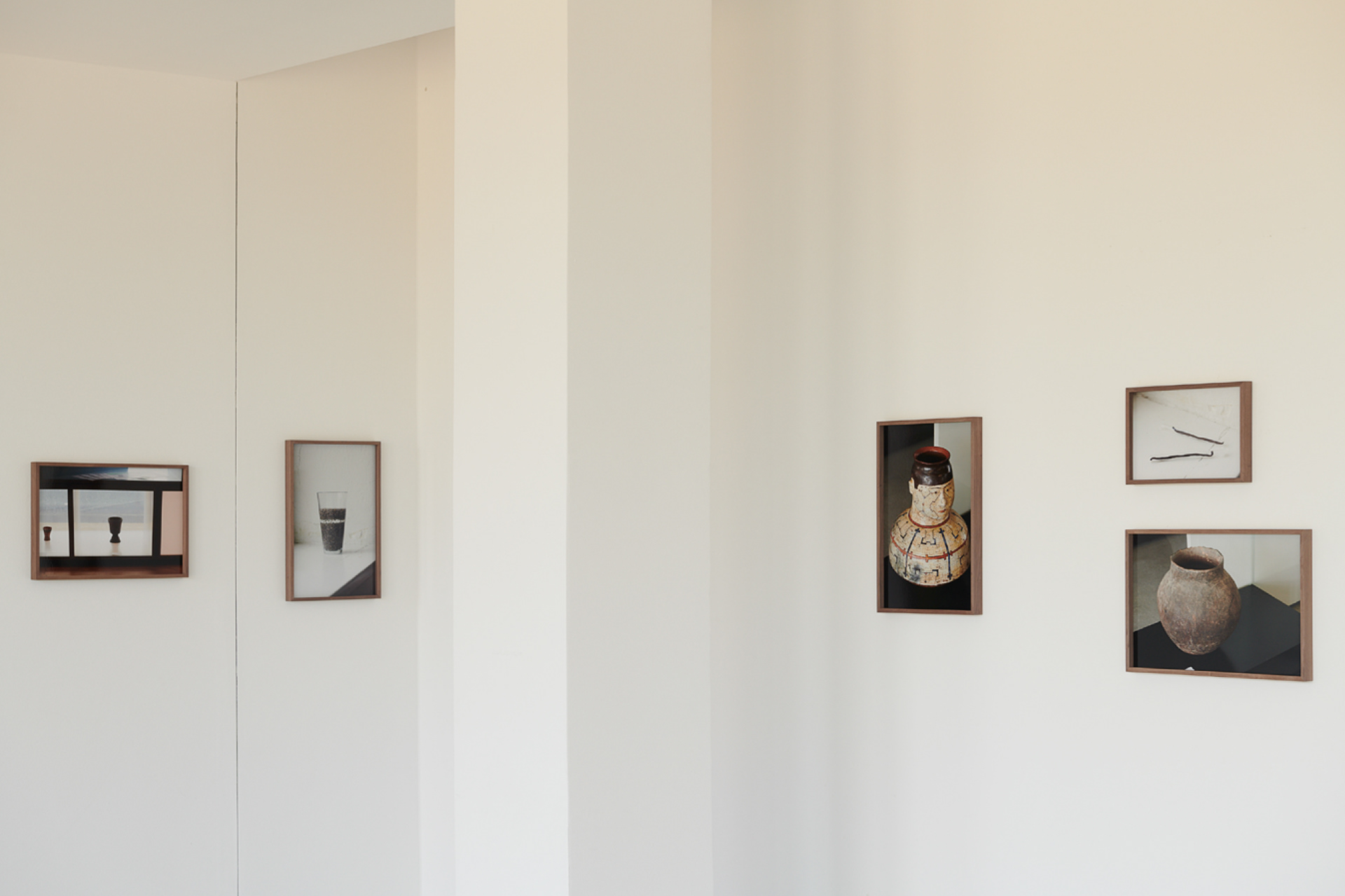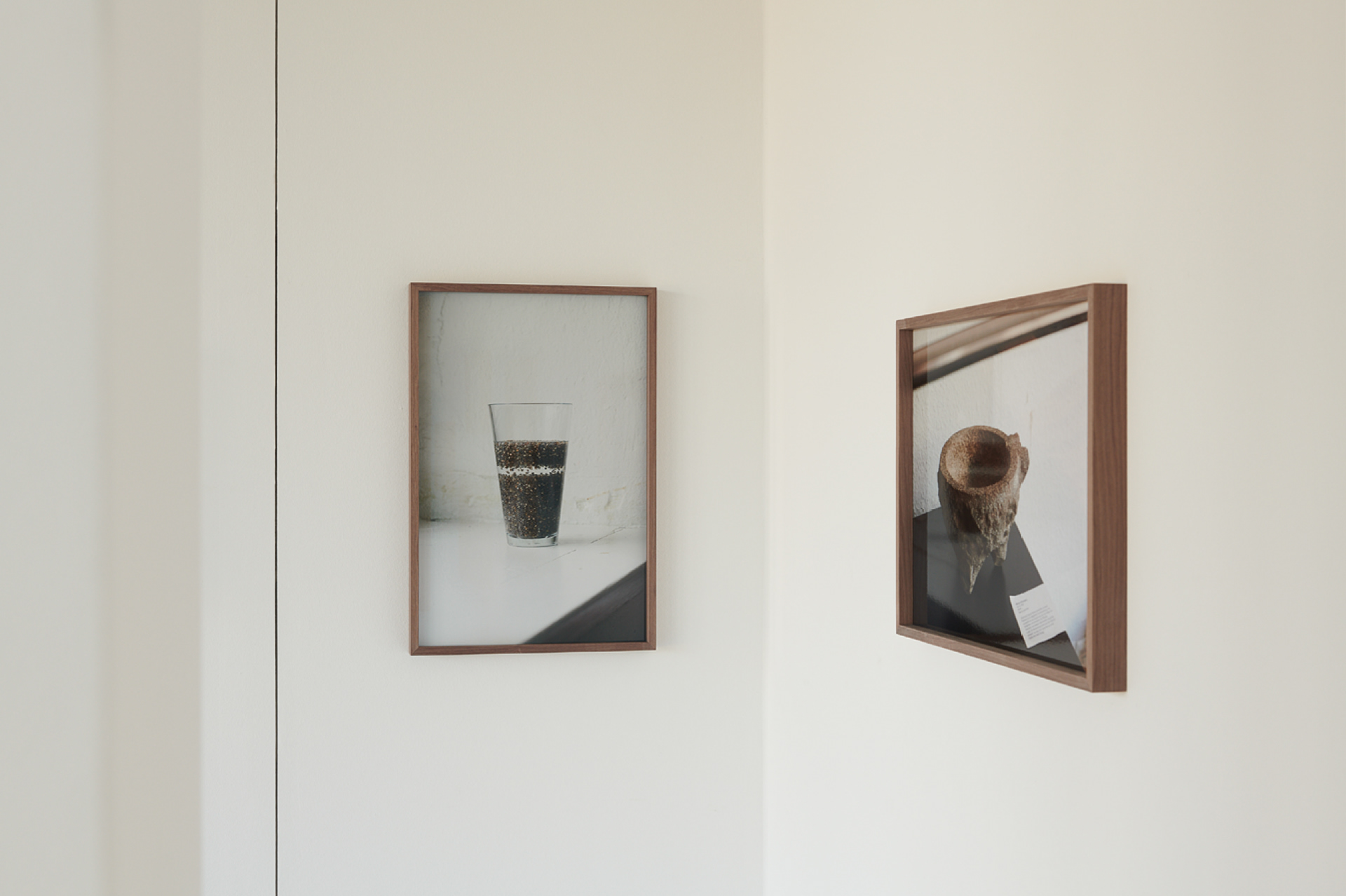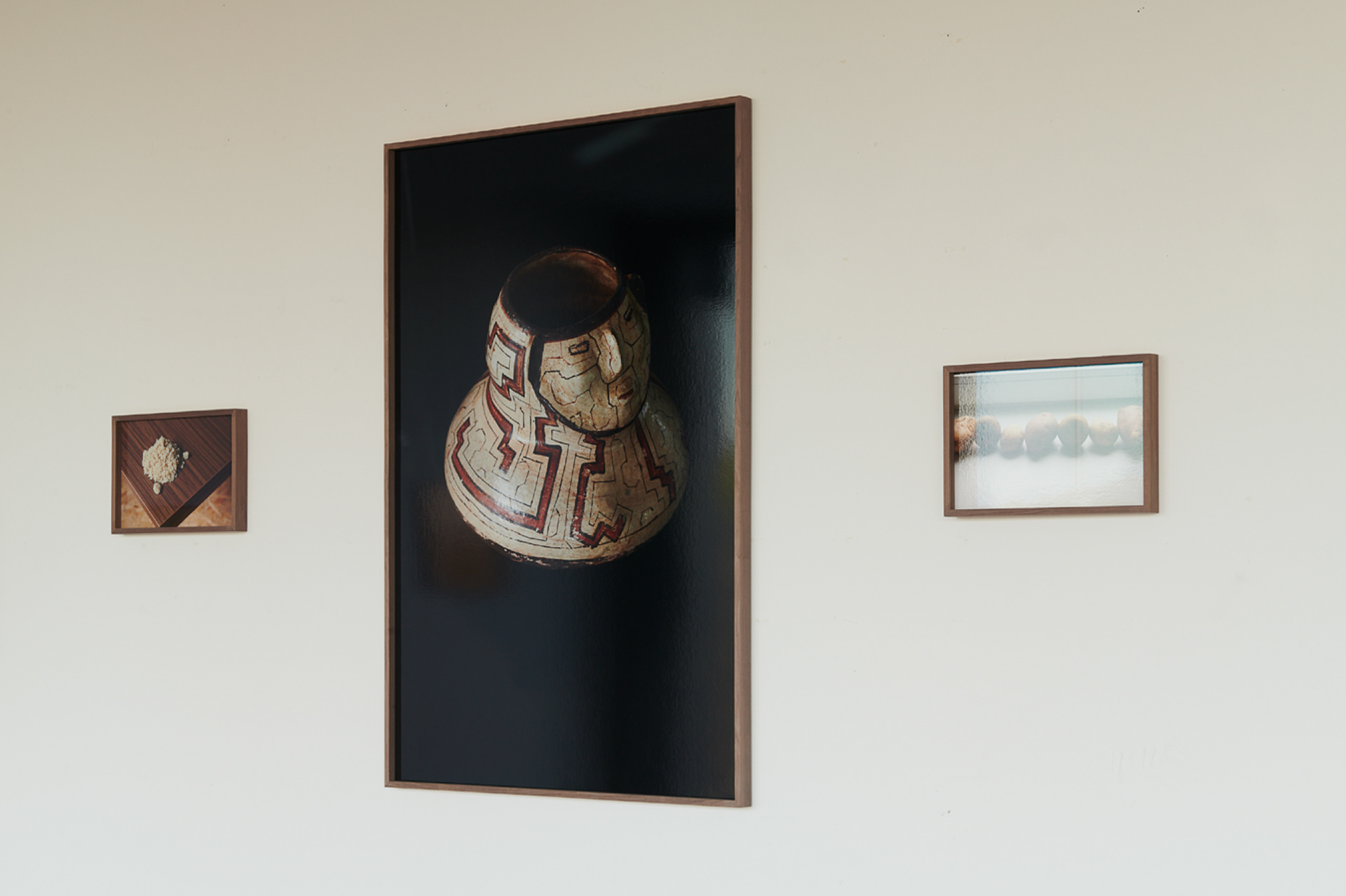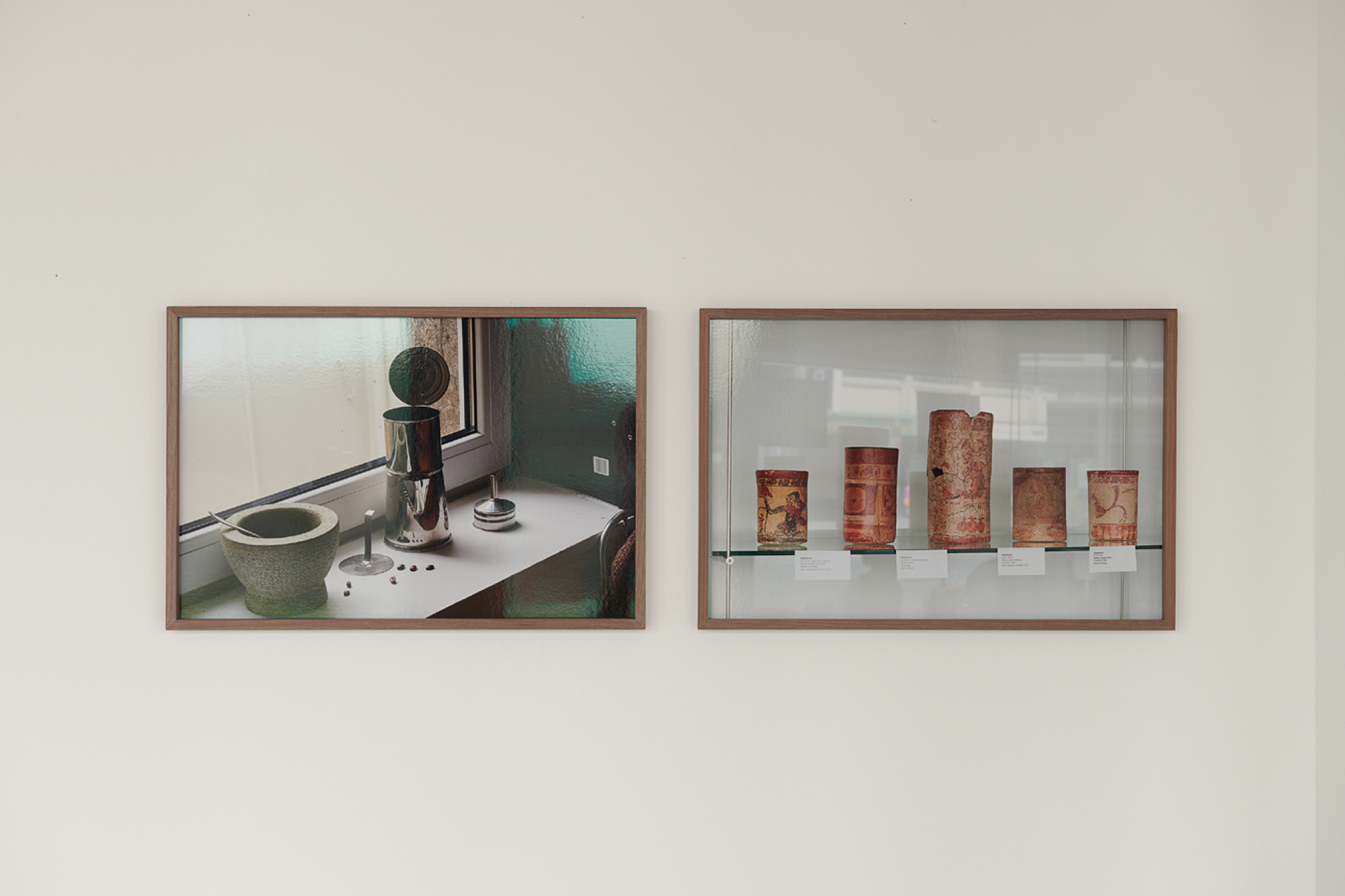 ExExoArtefakt
(2018)
examines the everyday within a colonial context and questions representative functions of objects and photography by drawing parallels between historic and contemporary processes.
In a museum, artifacts are dissociated from their original function to be experienced as objects and representatives of history. This kind of staging is transfered onto the
everyday edibles bearing relation to Latin America so as to focus on their objectness and their sculptural qualities. In that process the sectioning of the photogprahic medium detaches the motifs from familiar meanings and enables the depicted edibles to be read as representatives of the everyday.
The recontextualization with archaeological and ethnological artifacts of pre-Colombian cultures widens the representative functions of said edibles to the collective colonial background that most of the depicted objects bear. By including examples of contemporary superfoods the historic connection between colonialism and globalization becomes visible. By means of the photographic image and its capabilities of abstracting, depicting and staging it's subject, a network of references is generated. Thus, ExExoArtefakt creates a photographic space in which the reading of familiar objects can be altered to renew our perception of the everyday aiming towards a discussion of terms like origin, identity and culture.